Repel™ Rubber Flooring
BUILT IN OIL + GREASE RESISTANCE
DURABLE RUBBER FLOORING + STAIR TREADS FORMULATED TO REPEL OIL + GREASE
Typically, protection from semi-solid lubricants is left up to a surface finish. However, Repel Rubber Flooring is formulated with an oil and grease repellent during manufacturing for a longer-lasting defense that won't break down after repeated contact.
Repel flooring is available in all of the Distinct Designs Studio Collection colors. This makes it simple to coordinate areas that require this specialty formulation with the remainder of the flooring, stair treads and wall base used throughout the space.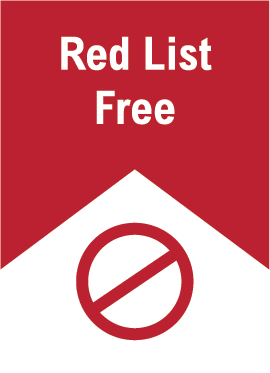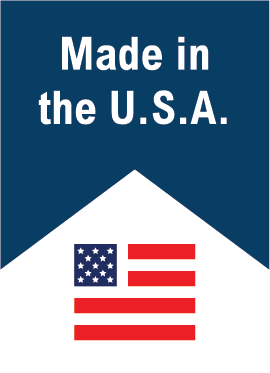 Engineered to handle challenging environments
Permanent repellant properties won't wear off
Resistance to discoloration and blistering when exposed to oil or grease (not recommended for areas with hot grease)
Stands up to heavy traffic and heavy equipment
Slip resistant
Easy to clean and maintain
PFOA (Perfluorooctanoic acid) free
Tile + Stair Tread Profiles + Sizes
Repel Rubber Flooring is available in all Distinct Designs Studio Collection rubber tile and stair tread sizes.
Stair treads are available in all Distinct Designs Studio Collection profiles and rubber tile is available in all profiles except smooth (SM).
Repel must be specified at time of order. While Repel is oil and grease resistant, do not use Repel around hot grease areas.
Important Technical Information
| Title | Link |
| --- | --- |
| Repel Stair Treads, #120 Submittal | |
| Repel Stair Treads, #130 Submittal | |
| Repel Stair Treads, #170 Submittal | |
| Repel Stair Treads, #1701 Submittal | |
| Repel Stair Treads, #1776 Submittal | |
| Repel Stair Treads, #1900 Submittal | |
| Repel Stair Treads, #1975 Submittal | |
| Repel Stair Treads, #500 Submittal | |
| Repel Stair Treads, #550 Submittal | |
| Repel Stair Treads, #575 Submittal | |
| Repel Stair Treads, #585 Submittal | |
| Repel Stair Treads, #600 Submittal | |
| Repel Stair Treads, #650 Submittal | |
| Repel Stair Treads, #650RN Submittal | |
| Repel Stair Treads, #675 Submittal | |
| Repel Stair Treads, #685 RN Submittal | |
| Repel Stair Treads, #685 Submittal | |
| Repel Stair Treads, #701 Submittal | |
| Repel Stair Treads, #701E Submittal | |
| Repel Stair Treads, #776 Submittal | |
| Repel Stair Treads, #776E Submittal | |
| Repel Stair Treads, #800 Submittal | |
| Repel Stair Treads, #875 Submittal | |
| Repel Stair Treads, #900 Submittal | |
| Repel Stair Treads, #975 Submittal | |